Client Successes
Testimonials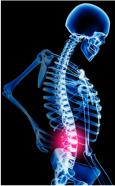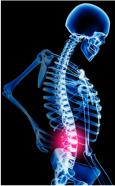 My story at Tri 2 B Fit is a little different.
I had previously a year or so before decided to make changes in my life. I hired a personal trainer which was so expensive and I
didn't feel like I was getting anywhere with. I eventually quit disappointed. I ended up joining a boot camp from a sign on the side
of the road. I was so excited to get going again. I am competitive by nature and this was right up my alley.
I started having great luck with the boot camp and my motivation was at an all time high, however, the trainers were just young kids
that didn't necessarily know what they were doing. I started experiencing pain in different exercises and told the trainer I wasn't
able to do some of them without pain. I was told to not be a wimp and quit finding excuses, so I pushed through the pain.
Eventually it was so bad that it affected me at work I couldn't do my job and was off of work for 3 months. Ever since stopping the
boot camp, I had pain in my back. Even though I went back to work, my back was always hurting and killing me. I tried injections,
physical therapy, drugs with no relief. I had a friend going to Kelly at the time and encouraged me to give her a try.
When I first started with Tri 2 B Fit, I had no intentions of being successful. My back pain was a daily struggle.
I had a hard time seeing past my pain. I made it quite clear to Kelly that while I knew I needed to do something
about my weight, that my only intention was to get rid of my back pain. She was not only supportive of me but
helped me for almost my first year of training to learn proper techniques and body mechanics to help with my
pain. Kelly was exactly what I needed in my life. I had used other trainers and physicians who told me my
back pain was chronic and I would have to deal with it. Kelly was always positive and spent so much time
helping me learn how I had abused my body and needed to relearn correct patterns etc.
Little by little I started experiencing days of no pain. I was ecstatic! I kept going forward about probably after 8
months I was pain free! This in itself is huge to me. My job requires me to be on my feet for 12 hours a day
wearing a heavy lead to protect me. On some days I don't get to sit but for a few minutes and so the pain was
affecting my job performance in a big way. Tri 2 B Fit has changed my life and helped me get back to a
normal functioning pain free life! I can't thank Kelly enough for that!
Of course this isn't the end of my story…I am now well on my way to achieving my fitness and weight goals. I am able to workout
at a level I thought wouldn't happen. I have hit a few set backs trying to get my body going, but I never doubt that Kelly will have
me fixed up in no time. I am always telling people who say they need surgery etc for back issues about Tri 2 B Fit. I believe if you
have people who take the time to see what the REAL issues are and not treat you for the symptoms you will have success. This is
exactly what Kelly did for me. She found the root of my issues and went to work. I will always be indebted to Kelly for helping me
on my way to becoming and achieving what I really want in life. I am excited for the future of my weight loss and health thanks to
Kelly and Tri 2 B Fit!
Rachel Foxcroft

Nikki Codd, 800m University of Washington
After being injured and unable to run for the past year and
a half I had developed thought patterns that were
interfering with my getting back into running and training.
Once my body was completely
healthy, I struggled with the
fear of becoming reinjured.
Every time something began to
ache or hurt in the slightest I
would fixate on it, and it would
automatically become a larger
problem. Kelly helped me to
realize what I was doing; as well as develop ways to
combat the bad mental habits I had created.
While injuries are an inevitable part of running and training,
Kelly has equipped me with the tools to mentally deal with
the setbacks.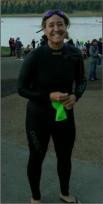 Daniel
I am a 26 year old golfer who seeks to play professionally but
got injured 6 months ago. I literally thought my dream/career
was over. I've been to other professionals and physicians but
that didn't do a thing or help me out at all.
Then came along Kelly and her staff at Tri 2 B Fit and my life
changed dramatically ever since. I truly believe with their
knowledge of the body and the sports psychology experience,
I can accomplish all of my dreams and pursue my career in
golf.
If anyone has doubt or is in discomfort and feels that they
need to recover from an injury or simply to get in better
shape, I strongly recommend Tri 2 B Fit. Their staff is so
friendly and understanding that they feel like family. Please
take the extra step and take care of your body and mind by
seeing Kelly and her amazing staff.

Tri 2 B Fit is proud to feature success stories from our clients.
Dorilee
Since a terribly botched knee surgery in 1999 I had lost confidence
in my physical abilities and had become out of shape and very
inactive.
Over the past 18 months I have worked with Kelly and have been
on a rewarding journey both physically and emotionally. As I have
made small but consistent incremental steps in my level of fitness I
have also found myself becoming emotionally more resilient and
confident.
Kelly's in depth knowledge of nutrition, fitness and psychology,
along with her willingness to connect personally have helped me to
move to a place I never imagined I would be. The progress I have
made does not feel like change, I have truly integrated new
thoughts and new practices into the fiber of who I am today.
(Our fingertips don't fade from the lives we have touched)
Thank You Kelly
Carmen
"I have worked with Kelly and her team for several
years now. They have guided me through holistic
lifestyle changes and addressed all facets of my
life in setting goals and driving the success of my
weight loss.
Their personal training is always fun and
challenging and never the same thing twice! I
complete a "bod pod" which is a body fat analysis
every six weeks and change my diet based on that
outcome.
Their ongoing encouragement and support is
unlike any other place I have been. I know that no
matter what obstacle I may encounter, they are
there to help me find a way to bust through to the other side.
The Tri 2 B Fit facility is definitely a place that is comfortable for
people who are starting their weight loss journey. In total, I have lost
over 100lbs and I could not have done it without them!"



© 2013 Tri 2 B Fit, LLC
Call Us: 480.606.8462 625 S Smith Road #12 Tempe, AZ 85281
Email us:

kelly@tri2bfitaz.com







Blog
Fitness Classes
Corrective Exercise
Home
Weight Loss & Fitness
Contact Us
Sport Specific Training
Our Team

Sport Psychology